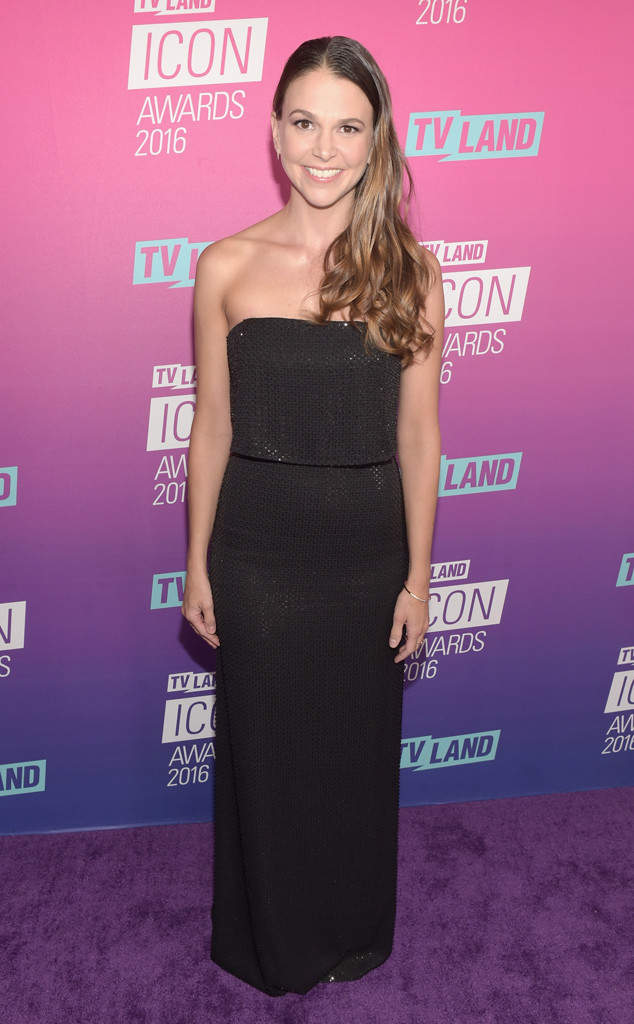 Jason Kempin/Getty Images for TV Land
Not many people can say they've gotten to work on their "favorite show," but not many people are Sutton Foster. The Younger star re-teamed with her Bunheads boss Amy Sherman-Palladino for a role in Netflix's Gilmore Girls: A Year in the Life, the four movie revival of the beloved WB/CW series.
Details are being kept under wraps about the revival, but we do know Foster will appear and she takes place in the Stars Hollow musical, which tells the town's history.
"In the musical I worked with Christian [Borle] and it's the story of Stars Hollow and the only thing I took was a Stars Hollow the Musical T-shirt that I didn't even get because someone else was wearing it, and I was like, 'Oh my god, can I have one of those?' and I knew the wardrobe supervisor because I worked with her before and so she got me the Star Hollow musical T- shirt," Foster told E! News when we recently caught up with the two-time Tony winner.
In addition to Gilmore Girls, Foster has the third season of her critically acclaimed TV Land comedy Younger coming up. Foster told us she just started work on the series and she has the first few scripts, so mum's the word on whether Liza's secret will come out, but she did reveal who she thinks Liza should be with: Josh (Nico Tortorella) or Charles (Peter Hermann). Sort of.