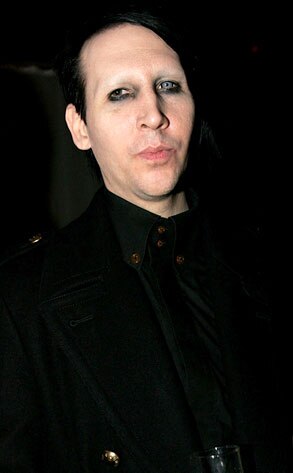 Andreas Rentz/Getty Images
Marilyn Manson wants to hook back up with Dita Von Teese...and Trent Reznor and several other old pals.
The shock-rocker's camp has unveiled a witness wish list that includes his ex-wife, his Nine Inch Nails-fronting mentor to testify on his behalf in an upcoming court showdown with estranged keyboardist Stephen Bier.
Bier, otherwise known as Madonna Wayne Gacy, sued Manson for more than $20 million last year, claiming Manson siphoned off millions of dollars in band revenue.
The funds allegedly paid for drugs, assorted Nazi paraphernalia, the cost of Von Teese's engagement ring and the ex-couple's 2005 wedding, and interior decorating of Manson's mansion, which features a stuffed grizly bear, a pair of baboons and the skeleton of a 4-year-old Chinese girl.