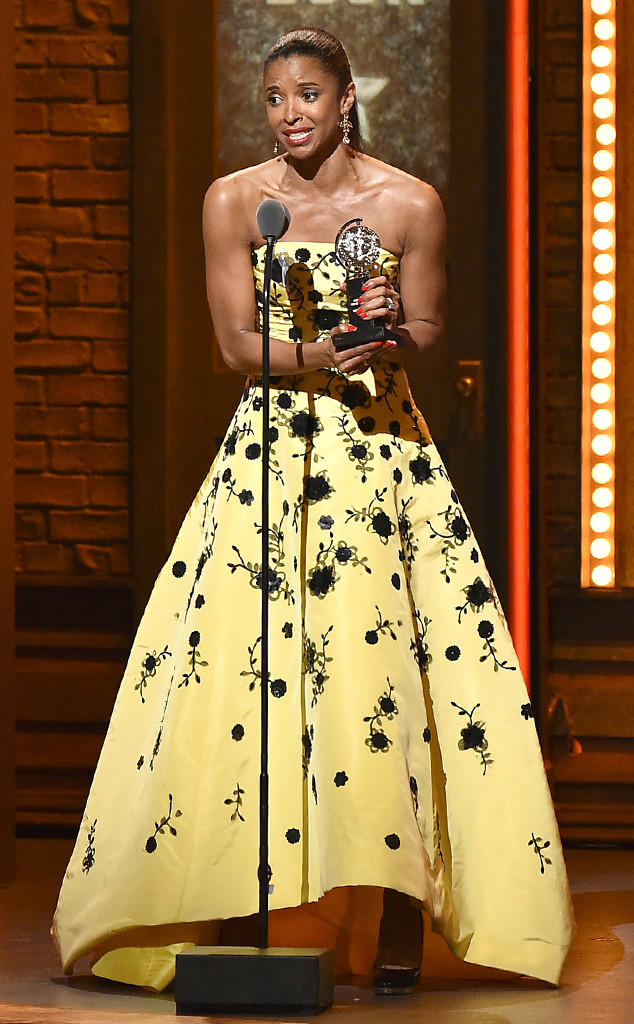 Theo Wargo/Getty Images for Tony Awards Productions
The 70th Annual Tony Awards are off to a star-powered start this evening in New York City.
The ceremony comes at a somber time: Less than a day earlier, a gunman shot and killed 49 people at a a nightclub in Orlando, Florida. The Tony Awards are dedicated to the victims' loved ones.
"Our hearts are heavy for the unimaginable tragedy that happened last night in Orlando," producers said in a statement Sunday. "Our thoughts are with the families and friends of those affected. The Tony Awards dedicate tonight's ceremony to them."
This year's show also marks the return of the Tonys being held at the Bacon Theatre three years after the event took place inside Radio City Music Hall.
And with James Corden taking the stage as this evening's host, there's no doubt that there will be plenty of spontaneity, hilarity and singing numbers.
Hamilton earned 16 nominations this year—the most received by any Broadway production in history—while Shuffle Along garnered 10 and She Loves Me nabbed eight nominations.
Several of Hollywood and Broadway's famous faces are expected to present awards tonight including (but most certainly not limited to!): Jake Gyllenhaal, Claire Danes, Barbara Streisand, Keri Russell, Oprah Winfrey, Blair Underwood, James Earl Jones, Steve Martin, Lucy Liu, Neil Patrick Harris, Sean Hayes, Cate Blanchett, Nathan Lane, Carole King and Uzo Aduba.
But without further ado, let's see who won big tonight at the 2016 Tony Awards: