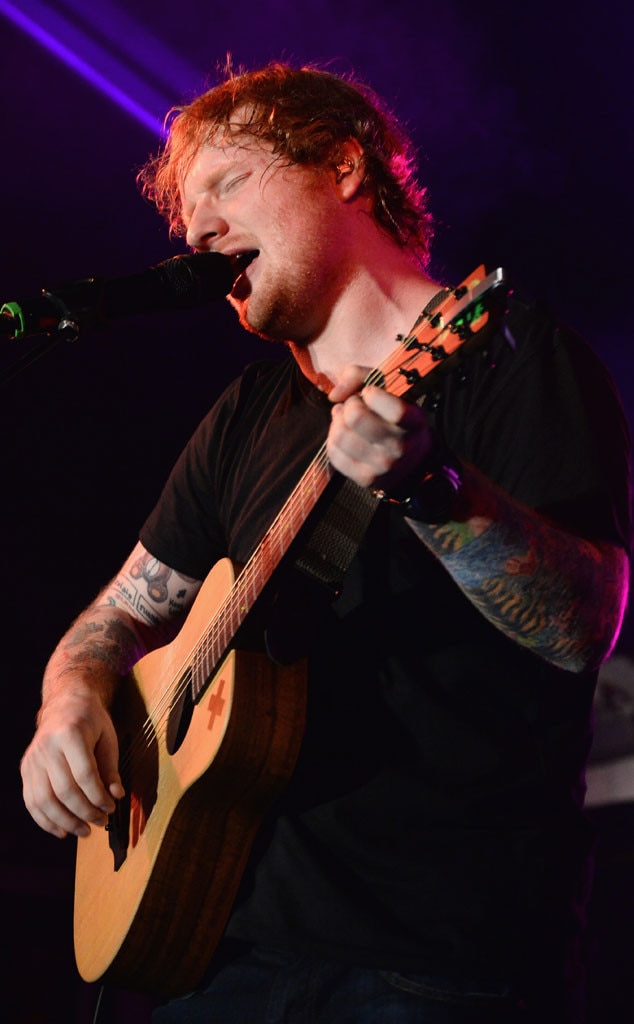 Winkelmeyer/Getty Images for EB Kids
UPDATE: E! News has learned that Ed Sheeran has been sued yet again, this time for his hit "Thinking Out Loud."
Marvin Gaye and Ed Townsend co-wrote the 1973 classic song, "Let's Get It On" and now Townsend's heirs are suing the pop singer for copyright infringement. Sheeran's team has yet to return request for comment.
________
One of Sheeran's chart-topping tracks is currently under hot water.
The Grammy-winning singer has been hit with a lawsuit by Martin Harrington and Thomas Leonard, and their publishing company HaloSongs, who allege that Sheeran's "Photograph" is a copy of their 2009 song "Amazing."
Harrington and Leonardo's single was sung by Matt Cardle, the winner of the 2010 season of The X Factor.
The plaintiffs are currently being represented by Richard Busch, the same attorney who represented the Marvin Gaye family during their recent lawsuit over the single, "Blurred Lines."
E! News has obtained the court documents, which claim that "the songs' similarities reach the very essence of the work. The similarities go beyond substantial, which is itself sufficient to establish copyright infringement, and are in fact striking."