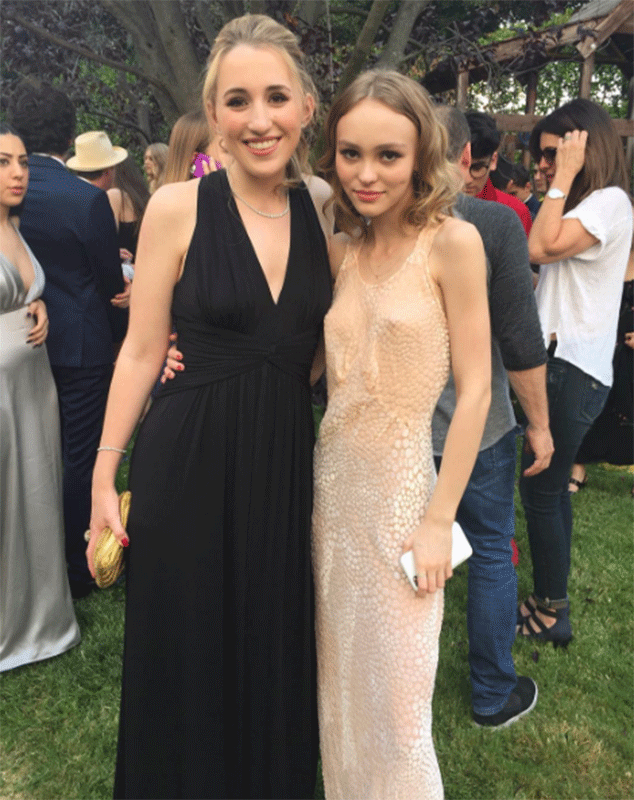 Instagram
Despite sauntering down red carpets and attending movie premieres, Lily-Rose Depp is your average prom-going teenager...except she's not.
Johnny Depp and Vanessa Paradis ' 17-year-old daughter attended prom in Los Angeles over the weekend, proving she's the absolute coolest high schooler in town. Donning a slinky, peach dress adorned with scales, she posed for photos with her friends, looking like the ultra-chic model she is.
In one photo, she cuddles close beside her Yoga Hosers co-star Harley Quinn Smith. The movie's director, Kevin Smith, (Harley's father) captured a moment between the two at a pre-prom get together.
"Last night, the @yogahosers went to Prom!" He captioned the pic on Instagram. "@harleyquinnnn_ & @lilyrose_depp had dates of course but (ever on guard for thee) they were there strictly to chew bubble gum and squish Bratzis! And from all reports, they were all out of bubble gum."