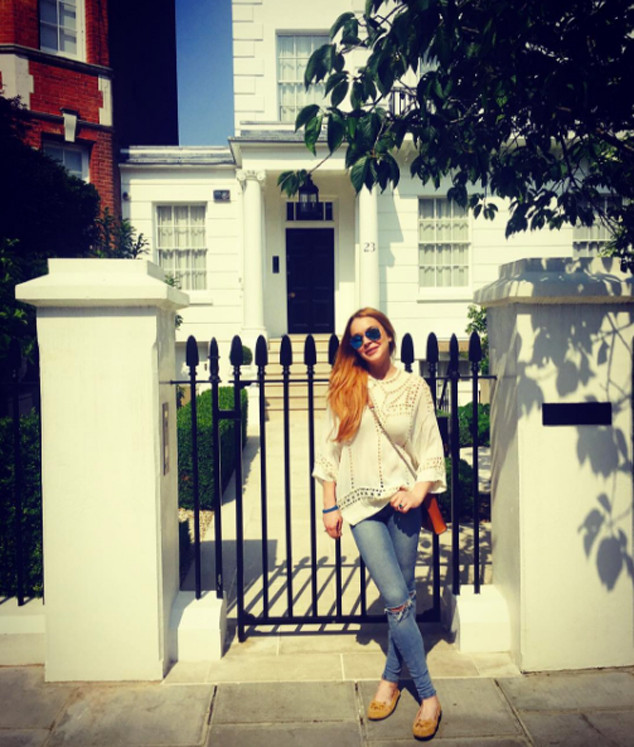 Instagram
Lindsay Lohan is traveling back in time to her Disney days.
Long before the actress was trying to be best friends with Regina George in Mean Girls or getting life advice from Oprah Winfrey on her own docu-series, the 29-year-old nailed the unforgettable roles as twins Hallie Parker and Annie James in The Parent Trap.
Almost eighteen years after the Disney movie premiered, Lindsay decided to make a visit to her big-screen home in London. The results may just lead you to spend the rest of your weekend watching the classic film.
"A trip down memory lane #sundayfunday," she shared on Instagram. "#theparenttrapmovie Annie's house but it was number 7 in the movie."
For those who didn't see the film, you first don't know what you've been missing. In any event, Lindsay played Hallie who lived in Napa, Calif., with her father Nick Parker (Dennis Quaid). She also played her twin Annie who resided with her mom Elizabeth James (the late Natasha Richardson) in London.