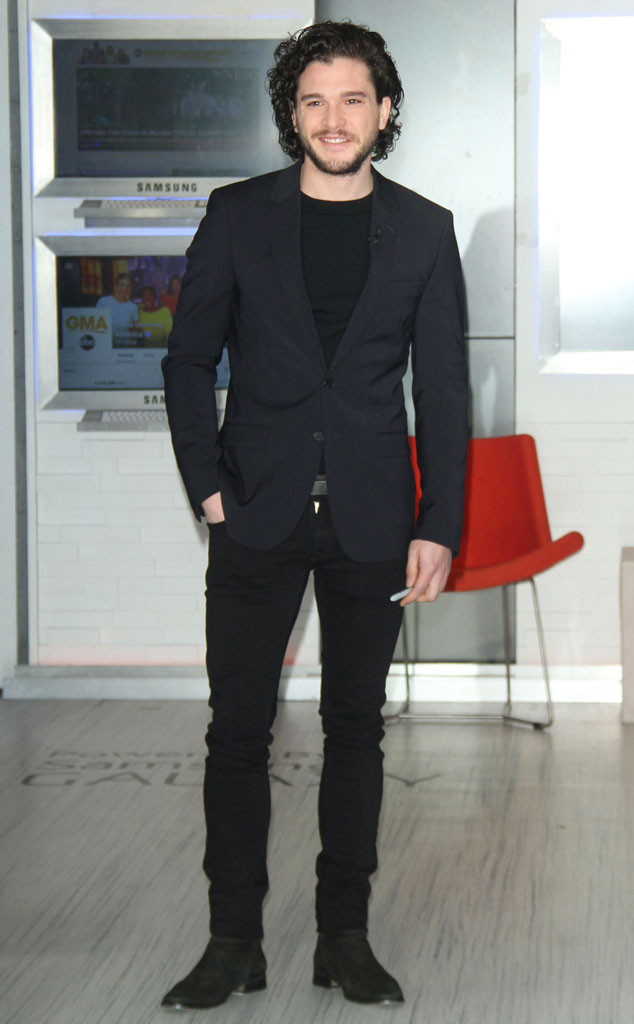 MPNC/AKM-GSI
Kit Harington says women aren't the only people who are objectified in Hollywood.
The Game of Thrones star opened up to The Sunday Times about the sexism he's faced as a man in the industry, explaining how he's experienced moments in which he was hired for a role due to his appearance.
"I think there is a double standard," he said. "If you said to a girl, 'Do you like being called a babe?' and she said, 'No, not really,' she'd be absolutely right."
He even thinks that "in some ways" he landed the role as Jon Snow due to his looks, and for that reason, he hopes to take on future work that "tests" him more. "I like to think of myself as more than a head of hair or a set of looks," he admitted. "It's demeaning."