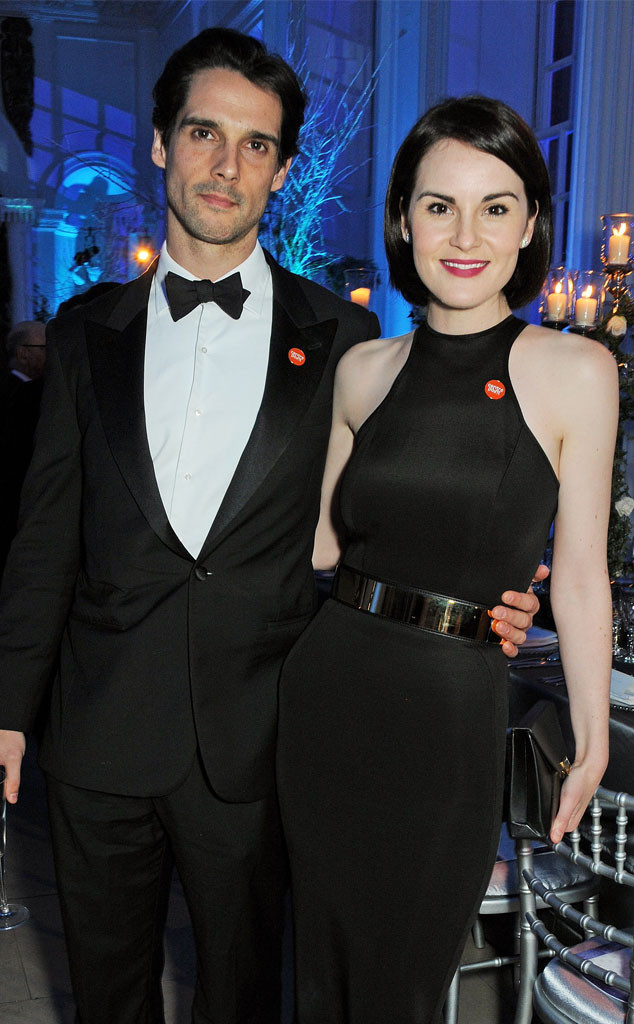 David M.Benett/Centrepoint/Getty Images for Centrepoint
Michelle Dockery bid a final farewell to her late fiancé John Dineen and honored him with a moving speech and musical tribute at his funeral.
He had died on Sunday after battling cancer. The funeral was held at St. James Church in Ballinora, Waterfall, Co Cork in Ireland on Wednesday, a day before what would have been his 35th birthday and a day after Dockery turned 34. At the altar, the Downton Abbey actress sang "The Folks Who Live on the Hill," a 1937 Oscar Hammerstein II jazz song made famous by the likes of Bing Crosby and Peggy Lee, The Irish Independent and The Irish Mirror reported.
Mourners were told Dockery used to sing the song to Dineen, both outlets reported.
"Whether in his work or his personal life John was extremely loyal," The Irish Independent quoted Dockery as saying at the service. "It was clear that when John was in your corner he was there. I was honored to know John. To love him and be loved by him. He was my friend, my king, my hero, my everything. We celebrate him, we honor him and we will miss him."