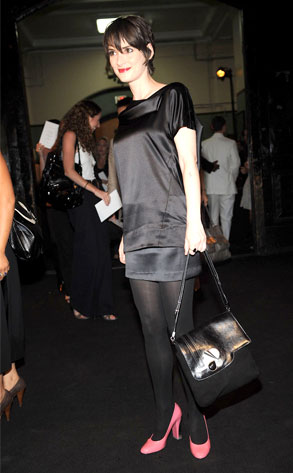 Brad Barket/Getty Images
At this point we can safely say that Winona Ryder's latest European vacation was worse than Chevy Chase's.
The actress is reportedly under investigation by Spanish police after losing $125,000 in jewels.
Madrid's finest are on the case after the Reality Bites star claimed her diamond-encrusted Bulgari bracelet and ring went MIA from her hotel. The baubles were loaned to Ryder by the designer for a Marie Claire magazine party last weekend.
There was no immediate comment from Bulgari or police—both of whom are presumably aware of Ryder's 2001 shoplifting conviction. Likewise, Ryder's camp has remained mum.
Ryder, 37, kicked off her banner Euro trip by collapsing on her flight to London and briefly being hospitalized.