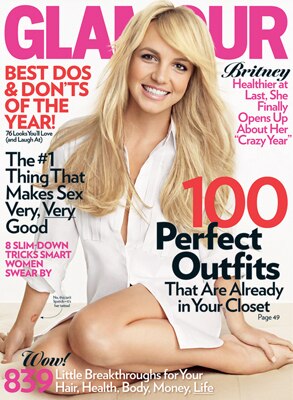 Glamour
Britney Spears hasn't given up on love. The former Mrs. Kevin Federline says she'd like another walk down the aisle.
"In five years I would like to be married and have a father figure for my kids, someone who is a provider and can be really stable," Spears says in the new issue of Glamour magazine.
In another apparent jab at K-Fed, Ms. Spears says, "It's hard doing it on your own."
But potential suitors beware—Spears is not the wild child party girl you may want her to be. Even though she had an early birthday celebration last night at club G-A-Y in London, the comeback pop princess swears she's over that scene.