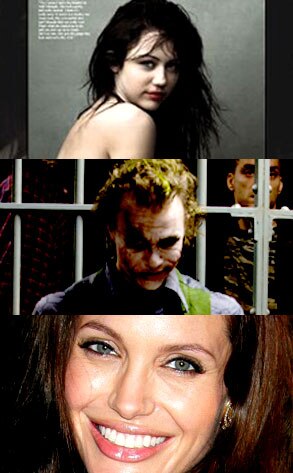 Vanity Fair/Annie Leibovitz; Stephen Vaugan/Warner Bros. Entertainment; Sipa Via AP Images
What a year, people. It may have seemed like Kanye-Speidi-Brangelina-repeat, but 2008 was so, so much more.
Heath Ledger and the Joker. John Mayer and Jennifer Aniston. iPhones and elections. Max, Bronx, Knox, Vivienne and Harlow. Britney melting down, Britney coming back.
But don't worry, we've got it covered. From Miley's Vanity project to Angelina's every move, from Iron Man to Twilight, it's all in E! Online's year-end spectacular Replay '08.
Click in to:
• Read (and make your own) Top 10 lists
• Get pics of hotties and hookups
• Test your '08 knowledge with slick quizzes
• See great '08 clips from The Girls Next Door and Kardashians and more