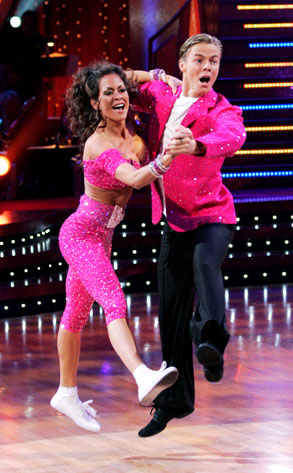 ABC/KELSEY MCNEAL
Hey, Brooke Burke, you just won Dancing with the Stars! So where are you going?
No…Not Disneyland.
"I'd love to do a sitcom!"
This is precisely what the dancing queen tells us in an interview tonight, moments after she and her partner Derek Hough clinched the magic discoball trophy.
So, um, is she serious about the sitcom thing? (Hint: Affirmative.) What else did Queen BB tell us? And how do Lance and Warren really feel about her winning tonight? Well...