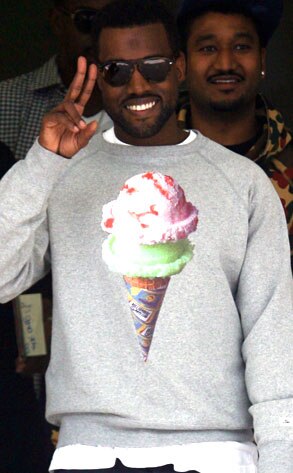 WENN
Kanye West can't make up his mind.

On Sunday, he took to the stage at the American Music Awards and proclaimed: "It's our responsibility as musicians to keep pushing each other. We will be the new Beatles, the new Hendrix. I want to be Elvis."
While Presley die-hards were none too pleased, the rapper is now singing a different, even more haughty tune.
"I don't want to be Elvis," West told E! News' Ryan Seacrest this morning. "I want to be better than Elvis."
He probably also thinks he can play basketball like Mike.