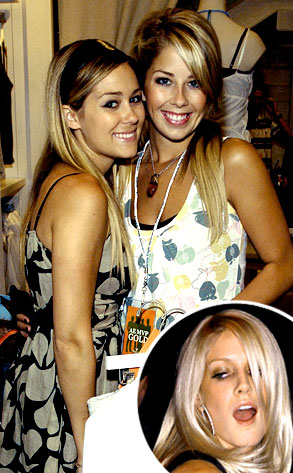 Amanda Edwards/Getty Images for American Eagle; Chris Weeks/Getty
Warning: If ya don't want to know what happens next on The Hills, stop reading right now!
Did Heidi Montag actually kick her own sister, Holly, to the curb?
In next week's episode of MTV's hit pseudo-reality show, Holly moves in with—drumroll, please—Lauren Conrad.
Referring to L.C. as her "new roomie," Holly revealed at last night's launch party for the new Shaun White Snowboarding video game that she's living with her sister's one-time nemesis "for a little bit."
Of course, the move did not come without some drama. Holly was tight-lipped when asked for the juicy details, so we did some diggin'.