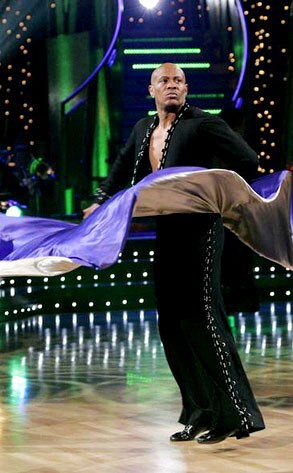 ABC/KELSEY MCNEAL
"So many tears! Everyone was crying when he left."
This is how Lance Bass describes the scene backstage tonight at Dancing with the Stars, as the cast said goodbye to the running man, Maurice Green.
Okay, so tears may have been expected, but here's something you may or may not have picked up on that was rather shocking: When Maurice was eliminated, a portion of the audience actually cheered. Loudly.
That is not the usual DWTS etiquette. So who were these crazy insensitive souls and what where they doing?