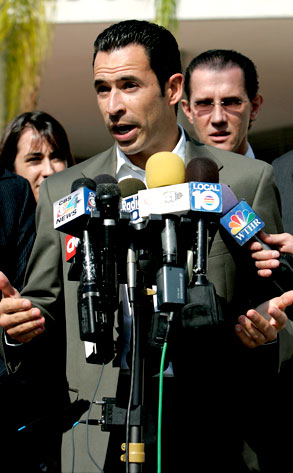 AP Photo/David Adame
This isn't the kind of reality show Hélio Castroneves is looking forward to.
The former Dancing With the Stars champ and two-time Indy 500 winner will be waltzing before a jury in federal court on March 2, after a judge in Miami today set the date for the Castroneves' trial on conspiracy and tax-dodging charges.
U.S. District Judge Donald Graham also ruled that Castroneves' sister, Katiucia Castroneves, 35 and Ohio-based attorney, Alan Miller, 71, will face trial on similar charges.
The trio, who pleaded not guilty last month, is accused of using a Panamanian shell corporation to hide more than $5.5 million in income between 1999 and 2004.