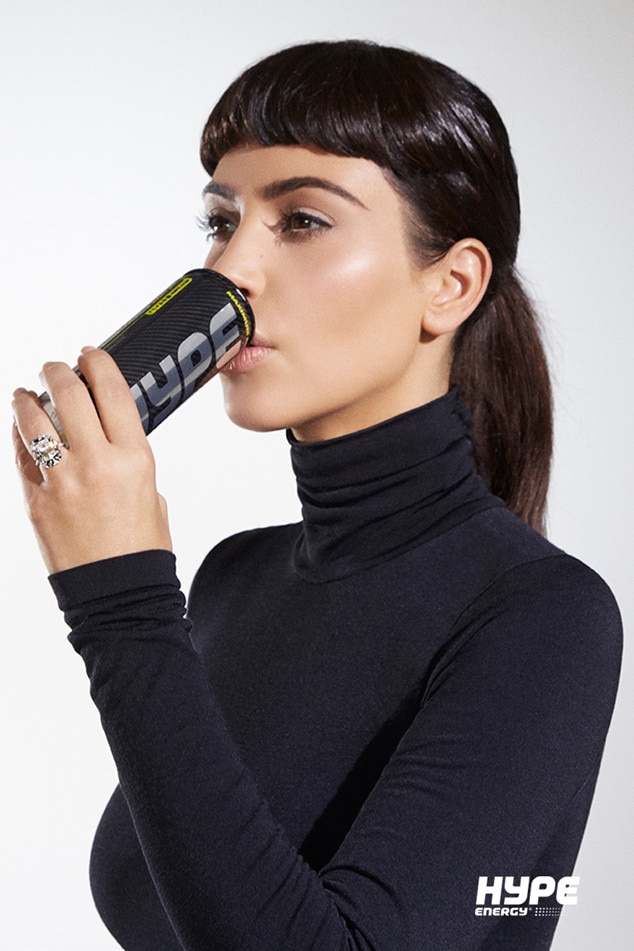 John Jansheski/Hype Energy
First, Marilyn Monroe and now, Kim Kardashian is channeling Marie Antoinette and Audrey Hepburn!
Back in April 2014, we first saw a pic of the 34-year-old reality star wearing clip-on bangs and an all-black ensemble, à la the British icon, and now, we know the mystery shot was taken for her Hype Energy campaign.
E! News has obtained a number of never-before-seen photos, which feature the pregnant star sporting epic braids, a sexy body suit with cleavage cut outs and even posing as the former Queen of France—complete with her blond wig and all! .