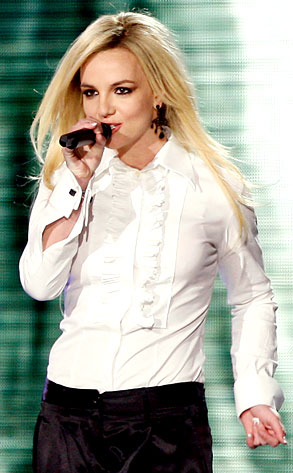 Kevin Winter/Getty Images
So how did the Britney Spears appearance with Madonna go last night?
"She was absolutely terrified," bitched a music higher-up who helped broker Brit's first sorta performance since the MTV VMA's glittery bikini nightmare. "She has completely lost her 'I'm a star, don't f--k with me' persona."
B-babe didn't show off her hopefully new-and-improved dance skills, but she held a mic and "sang," so it still counts, especially since her former flame Justin Timberlake was also making a concert cameo.
So, what does Brit-Brit say about the whole monumental night?