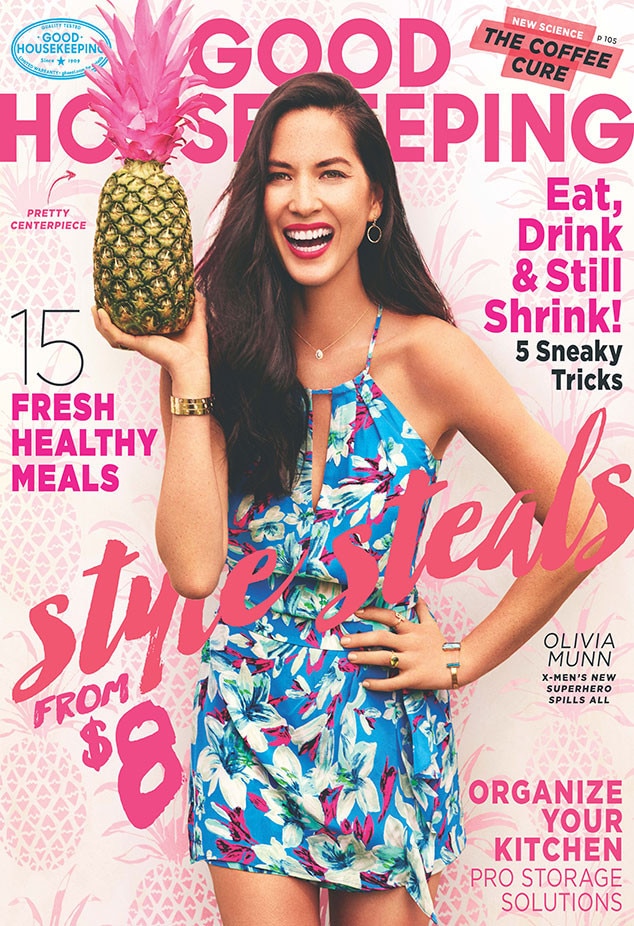 Good Housekeeping/Squire Fox
Olivia Munn has her priorities in order.
The X-Men: Apocalypse actress, 35, graces the cover of Good Housekeeping's August issue, and in it, Munn discusses her love philosophy and her boyfriend, Green Bay Packers quarterback Aaron Rodgers.
"The best advice my mother ever gave me was 'Never marry a guy and just become somebody's wife.' She went to college, and even though she got her degrees, she got married early and never really had the opportunity to find her identity," says Munn, whose famous exes include actors Joel Kinnaman and Chris Pine and hockey player Brad Richards. "[She's a great mom], but she always wanted to do other things, and was never able to. So growing up, my mom always told my sisters and me that you have to be your own person and make a name for yourself. Never settle for being somebody else's something."
With Rodgers, Munn doesn't have to settle.
"My boyfriend's healthiness inspires me. Aaron is different than every other man I've ever met...There's so much I could say. Everything a good person can be, he is. He's in such great shape, and especially lately, he's been eating so well and working out. Having somebody in your life like that is so motivating."