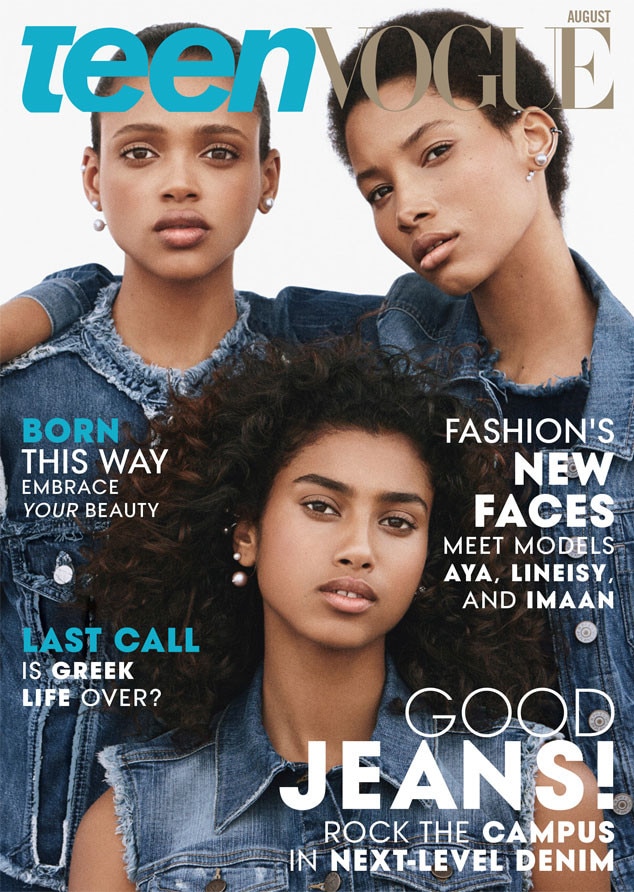 Teen Vogue
Teen Vogue has named the next generation of top models, and they're just as stunning as you would imagine.
Even better? It's a cover that speaks to diverse beauty: Aya Jones (discovered in Paris), Lineisy Montero (scouted in her native Dominican Republic) and Imaan Hammam (who made her big break in Vogue's September 2014 cover feature) all front the August 2015 issue, marking the first time in recent memory (ours at least) that three women of color share a cover naming them the faces to watch in fashion.
This is significant: In 2008, Teen Vogue offered a similar cover featuring Karlie Kloss, Ali Michael and Chanel Iman, and the ladies' careers took off not too far after.