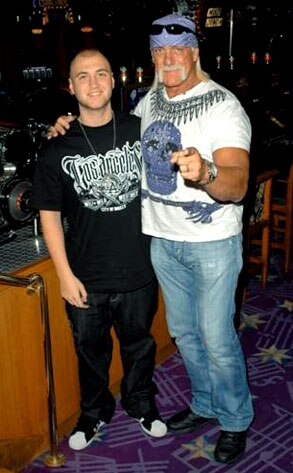 Courtesy Hard Rock
Just weeks after his release from jail, Nick Hogan headed to Vegas with dad Hulk for SEMA, an exclusive automotive trade event.
The two just checked into the Hard Rock Hotel, where they took photos with fans in the VIP area and seemed to be in good spirits.
Also joining the father and son duo? They're with an unidentified man who may be Nick's parole officer, according to an insider.