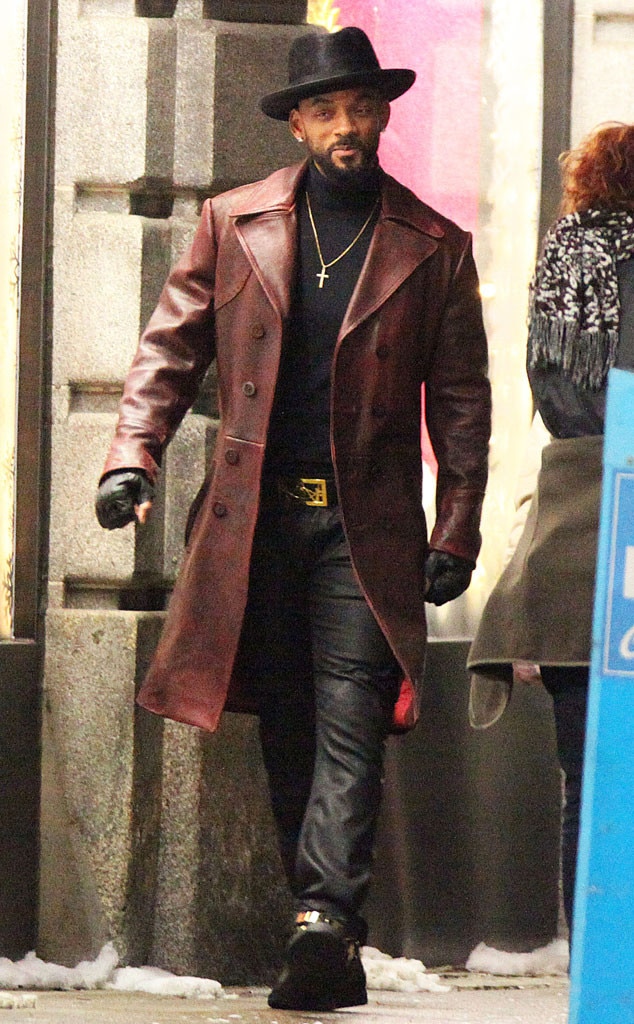 PacificCoastNews
The Suicide Squad is really coming together!
Will Smith is the latest cast member to be spotted on the set of the upcoming film, and fortunately for fans you get to see him in his costume! Clad in relatively gangster-looking civilian clothing, Smith channels his character Deadshot.
He sports a brown leather jacket over an all-black ensemble (including gloves!). He tops the look off with a wide-brim hat. The DC Comics antihero was primarily a Batman villain who was regularly hired as an assassin who "never missed."
Smith was busy filming in Toronto, Canada, where Ben Affleck was also seen suited up in his Batman suit, seemingly confirming rumors that he will appear in the David Ayer-directed flick. We've also gotten a look at Jared Leto as the Joker, who already has given us nightmares for life considering how terrifying he looks.