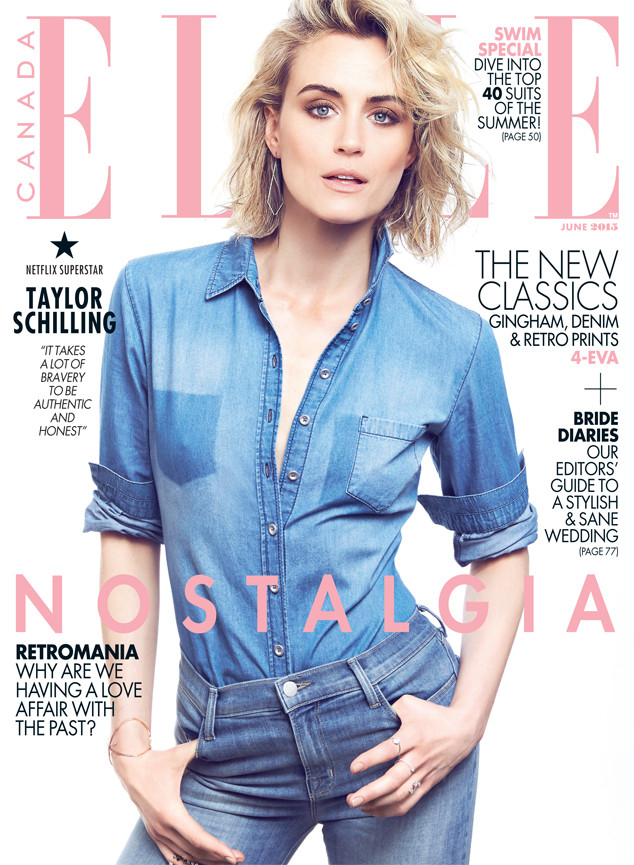 ELLE Canada
Taylor Schilling is not about that selfie life.
In the June 2015 issue of ELLE Canada, the Orange Is the New Black star shares her feelings about the Internet, social media and life before her hit Netflix show, and she doesn't hold back. When asked whether or not she participates in the Internet "culture," Schilling reveals that she finds the whole concept "sad" because it makes people feel more alone.
"There is something so sad about going online and seeing almost everyone shouting 'Notice me, notice me!' Which is such a human desire—to be acknowledged," she says. "But me responding to that with some sort of 'You're noticed, you're seen' only perpetuates the loneliness. Because I'm not seeing you; I'm not noticing you."
While she might seem unapologetic for her staunch views about what the Internet has to offer, she doesn't mean to come off that way. Schilling, 30, believes that people deserve to be appreciated in their own way instead of through fictional validation.