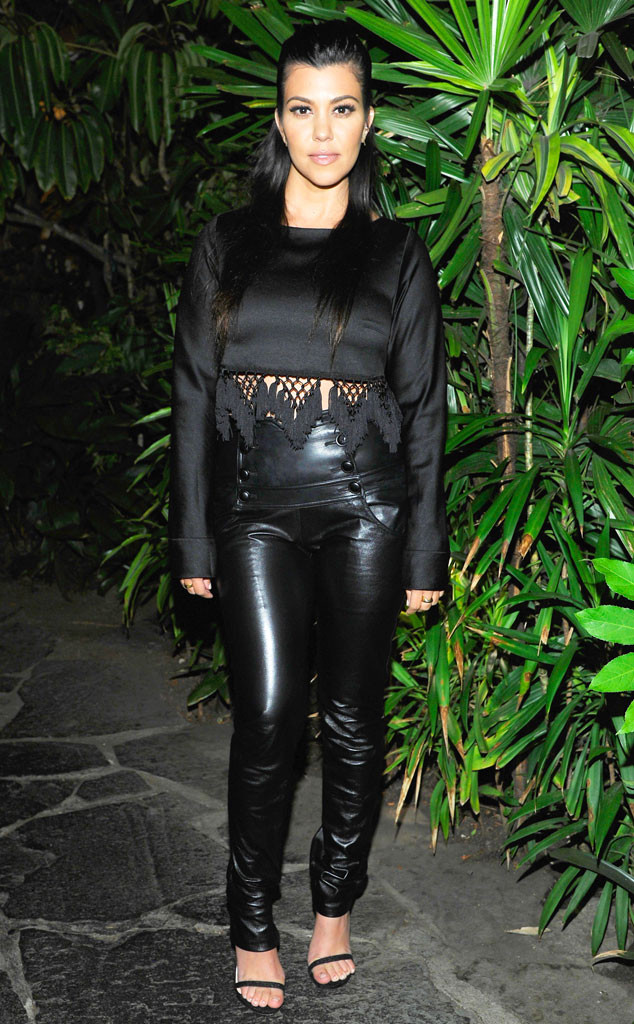 John Sciulli/Getty Images for Calvin Klein
It looks like Kourtney Kardashian found a way to take charge of those "14 stubborn pounds."
The E! star has been very open and vocal about her journey to getting her post-baby body back to pre-baby shape, and stepped on the scale today to reveal that she's inched her way that much closer to being her ideal weight.
Kourtney took to Instagram to share a snapshot of the scale which showed that the mother of three is currently at 116 pounds. And she made sure to cut off the haters before they even began criticizing her number by captioning the pic, "it's Monday! Ps: I'm 5 feet tall, so everyone relax I'm on a workout kick, trying to bring some Monday motivation."
Luckily, a lot of the comments turned out to be positive. One user wrote, "I hear ya, I'm 5ft tall too and people get so judgmental when I tell them what my goal weight is. I was at 115 and people were SO RUDE! We are the size of 11 year olds STOP JUDGING, we were BORN THIS WAY #littlepeepsunite"