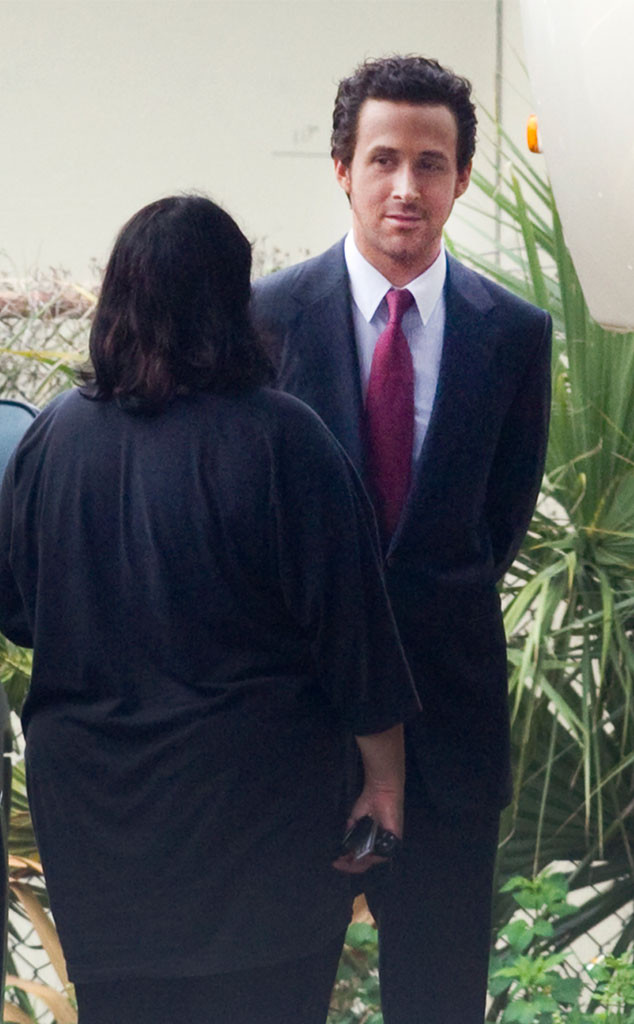 Splash News
Ryan Gosling, welcome to the dark side. (Also, swoon.)
While the actor arrived to the New Orleans set of The Big Short with his normal flaxen locks, he later reappeared with a newly raven hairdo (for the role, we assume). The film adaptation of Michael Lewis' novel The Big Short: Inside the Doomsday Machine—which examines the housing and credit bubble burst that precipitated a global financial crisis seven years ago—also stars Brad Pitt, Christian Bale and Steve Carell. Yep, this film is pretty much power players only.
Back to Ryan's new 'do...we kind of dig it. Either that or it's hard for us to not think the star is super, super hot whether he's rocking light or dark locks. (And we're sure Eva Mendes would agree!)
Seriously, we could get used to Gosling's wavy black coif—it physically gives him the rebel vibe that we fell for during Blue Valentine and Drive.