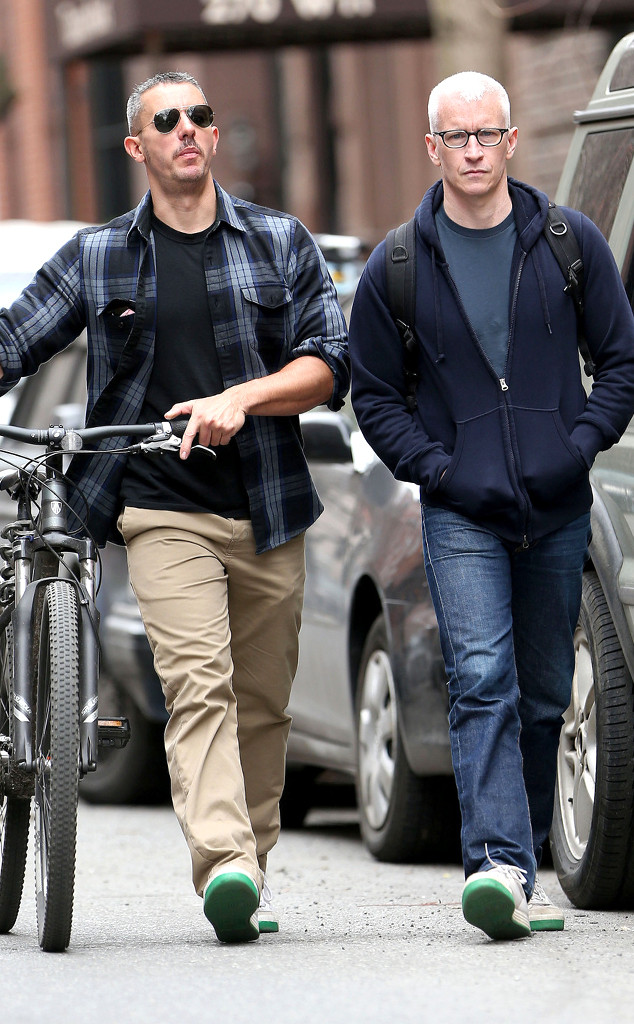 © PacificCoastNews
Looking good, fellas!
Anderson Cooper and boyfriend Benjamin Maisani stepped out Tuesday in New York City wearing matching sneakers. Indeed, both rocked the same Adidas sneakers for what appeared to be just a casual afternoon stroll.
The CNN journalist and his longtime beau look less than enthused about having a paparazzo take their picture, and it probably has something to do with the fact that they like to keep their private lives, well, private.
Maisani, a nightclub mogul in NYC, spoke to French Morning last year about the public attention surrounding his relationship with Cooper. "I understand that it interests people, but it doesn't interest me," he explained.