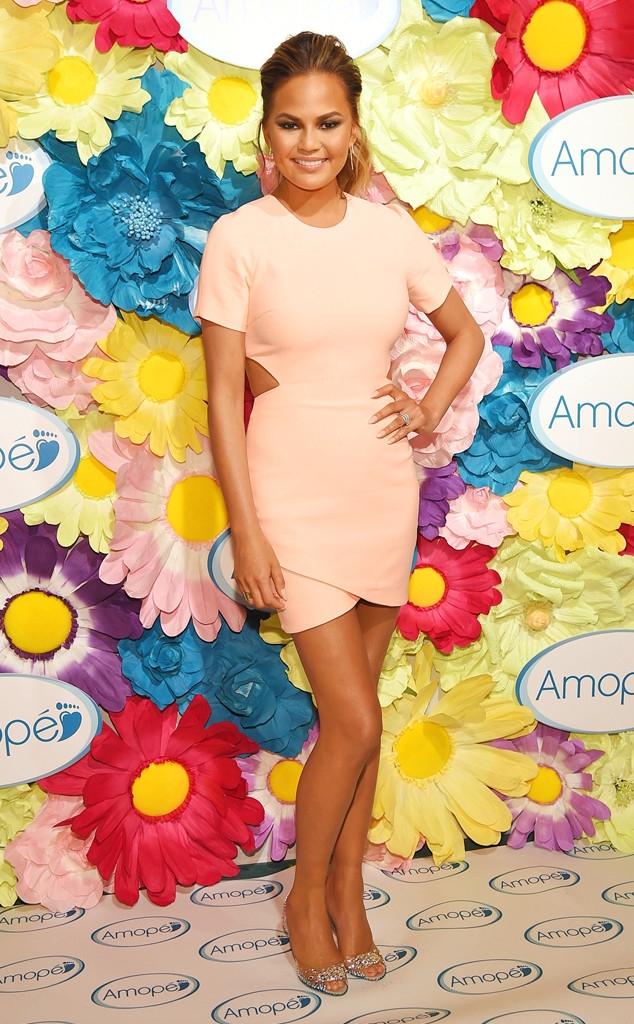 Michael Loccisano/Getty Images
Bless you, Chrissy Teigen.
If you've ever found yourself envious of the supermodel, you're not alone. After all, Teigen is absolutely gorgeous, she has the cutest relationship with hubby John Legend, she can rock a bikini like nobody's business and she's a badass chef in her free time.
But guess what? She's also human, and not afraid to flaunt what many people may label a "flaw" for the entire world to see. And we just love her for it.
Chrissy has never been one to shy away from keeping it 100, but the beautiful star shared a photo of her bruised-up legs while she sat cross-legged with a beverage and then, maybe without even realizing, created a positive post for all women by giving a shout-out to her stretch marks.