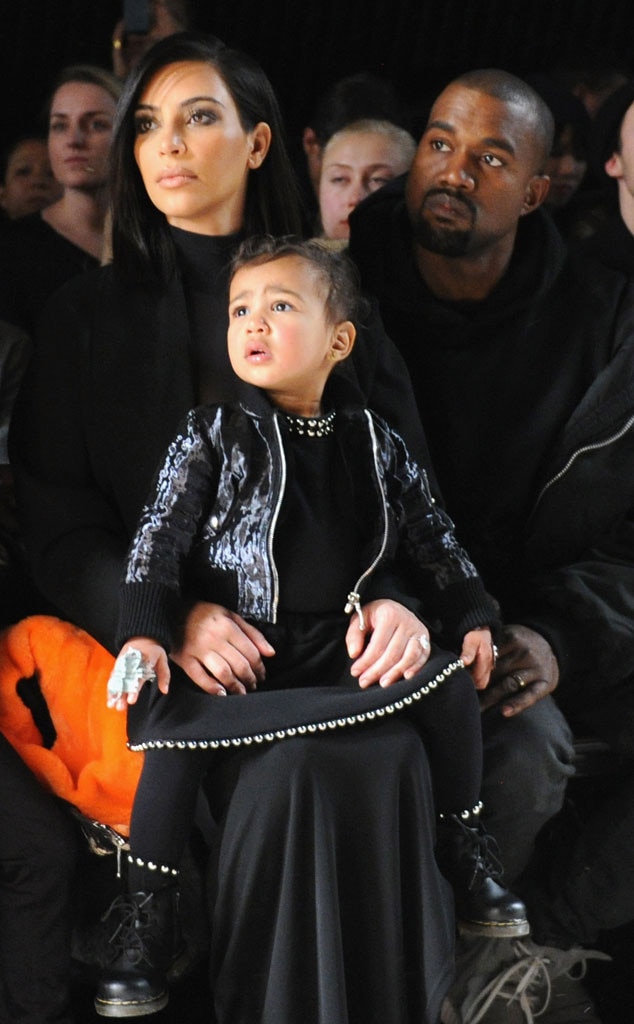 Craig Barritt/Getty Images
North West is following in Kim Kardashian's fashionable footsteps!
In a new interview with Elle, the 34-year-old Keeping Up With the Kardashians star says her 1-year-old daughter has already developed her own signature style.
"She dresses really simple, and she's not really a fussy dresser except for every morning and says 'shoes,' and has to put on a pair of shoes," Kim tells the mag. "She just discovered backpacks so she love to put them on. She had a big pink poodle [backpack] that her friend sent her, and she loves sandals, so she was wearing these really, like, wild sandals...So I think she does gravitate towards really simple things, but she loves accessories."