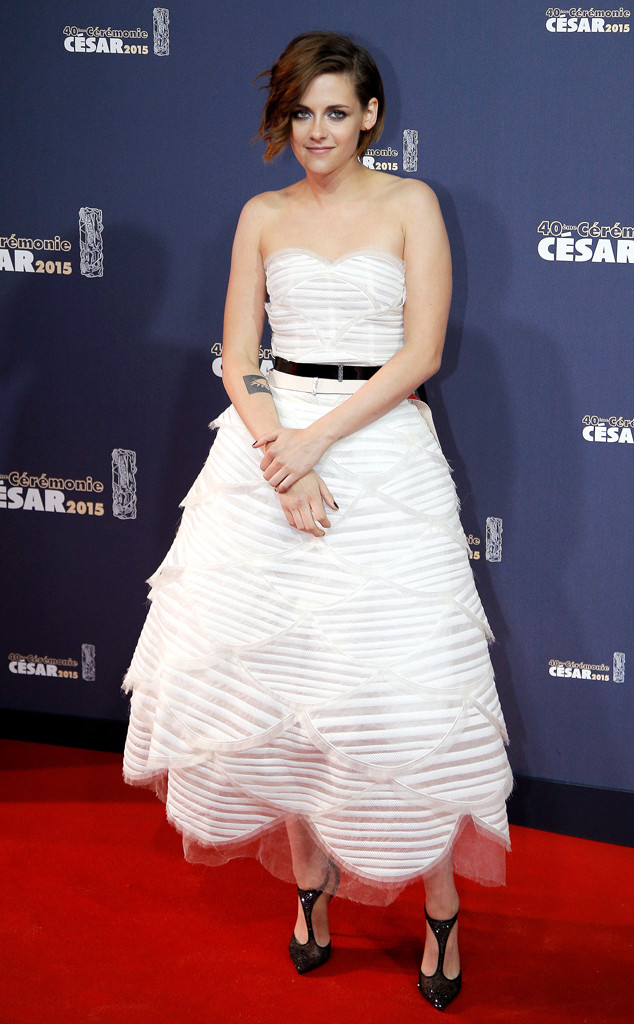 AP Photo/Thibault Camus
Robert Pattinson has certainly moved on from his undead days, and it seems that vampires are a distant part of Kristen Stewart's past, too.
In a recent interview, the 24-year-old actress agreed wholeheartedly agreed with the reporter about the Twilight franchise seeming far from her mind. "Completely," she said (as excepted by Bay News 9). "I only have to think about that when someone asks me."
She might not be thinking about that, aka the five films she starred in between 2008 and 2012, but that's not to say K.Stew's not grateful for the opportunity to play Bella Swan.