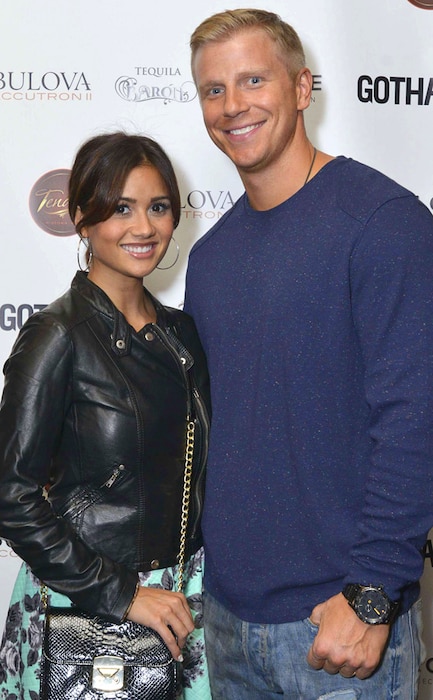 Courtesy of Eugene Gologursky/Getty Images for Gotham Magazine
Bachelor alum Sean Lowe is sticking up for his wife, Catherine Giudici, after her April Fools' Day prank—pretending she was pregnant in an Instagram pic—caused a massive backlash from fans.
"Yesterday, my sweet wife posted what we both thought would be a funny April Fools prank on Instagram…Most people knew immediately that it was a joke of course and that she wasn't really pregnant," he said on his blog earlier today.
"On nearly every picture Catherine posts on Instagram, she gets flooded with comments from people who tell her she looks pregnant. We understand that many of these people have no ill intent and are genuinely just hoping that we're pregnant because they want to see us start our family, and we totally get that.