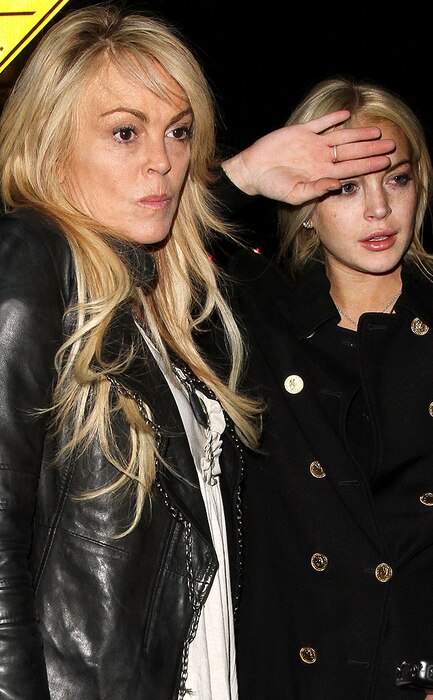 Splash News
Dina and Lindsay Lohan have had their differences, but they're fully united in opposition against Fox News.
Mother and daughter have sued the network, as well as Sean Hannity and Michelle Fields, over a comment made on Hannity on Feb. 4, 2014, by Fields about the Lohan ladies doing cocaine together.
Per the complaint filed Monday and obtained by E! News, the plaintiffs took umbrage with the crack last year, demanding in a letter dated Feb. 18, 2014, a retraction and that Fox News remove the video clip and related blog post from its website. The Lohans' lawsuit states that, while Fox issued an on-air statement admitting that Fields' comment wasn't verified beforehand, they never took the clip down, thereby allowing it to circulate endlessly afterward.