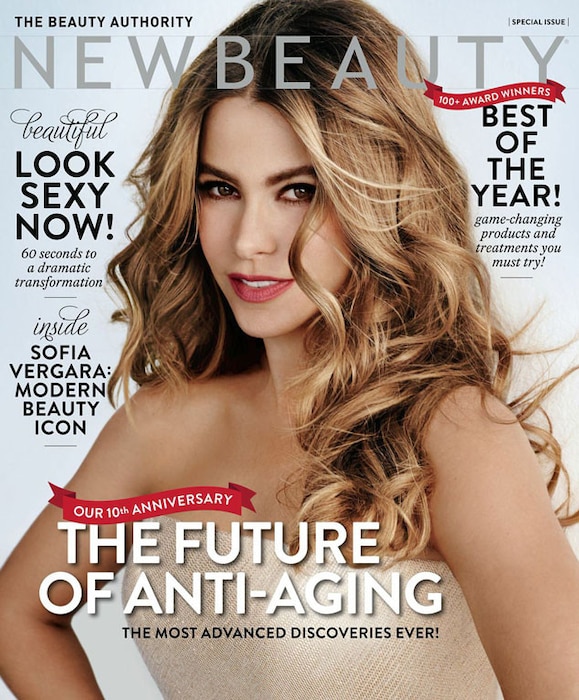 James White/New Beauty
Celebs are known for pushing beauty treatment boundaries in order to stop the clock, but this is one anti-aging idea that made us go "Huh?"
Sofia Vergara opened up to NewBeauty magazine about the measures she would take to stay looking fresh and youthful, and cracked a few jokes in the process: "I don't want to age! If you said applying cement around my eyes would stop wrinkles, I would do it," the actress, 42, quipped. "Youth makes everyone look good. I used to have to take care of fewer things."
The Modern Family star—who covers NewBeauty's Winter/Spring 2015 issue—also revealed key aspects of her beauty routine, which include a mandatory spritz of perfume when heading out the door.
"I've been wearing perfume since I was a baby! I'm serious," Sofía said. "There's baby cologne in Latin America. Everyone uses it. You can't believe what an important part of life it is to smell good from where I come from. It's basic hygiene."