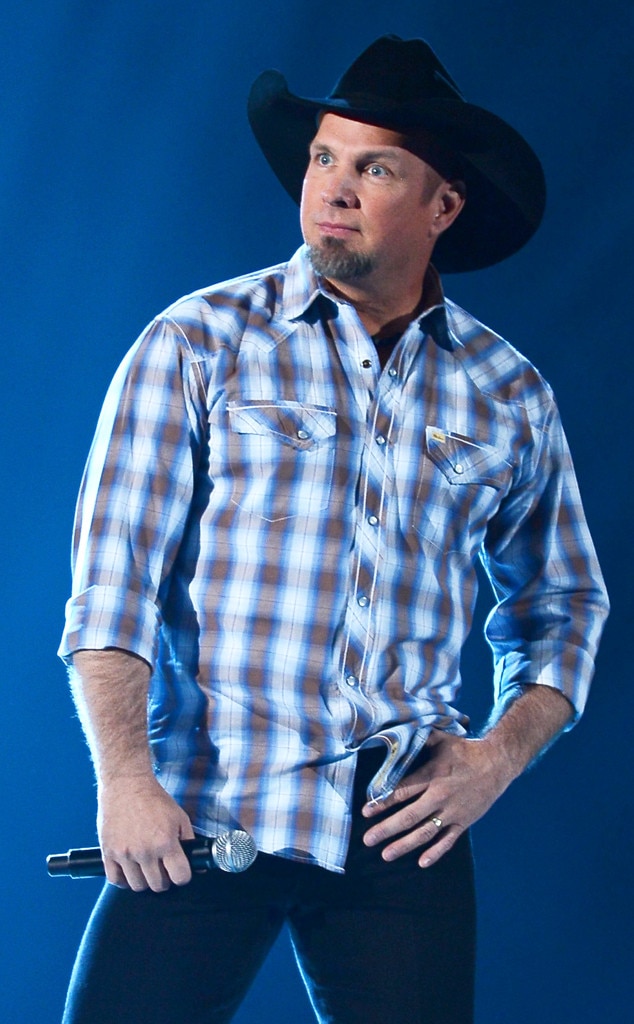 Ethan Miller/Getty Images
Amid the grand jury's decision not to indict Ferguson police officer Darren Wilson in the fatal shooting of Michael Brown, Garth Brooks has decided to cancel a slew of upcoming scheduled television appearances.
The country crooner, who is currently promoting his comeback album Man Against Machine around the country released the following statement on Facebook:
"We landed in NY last night to the news of the civil unrest that was going on in our nation. To spend the day promoting our stuff like nothing was wrong, seemed distasteful to me. I will gladly reschedule any or all appearances the networks will allow. Love one another, g."
Brooks was slated to make a stop at The Tonight Show Starring Jimmy Fallon, Live With Kelly & Michael, NPR's All Things Considered as well as the Today show.