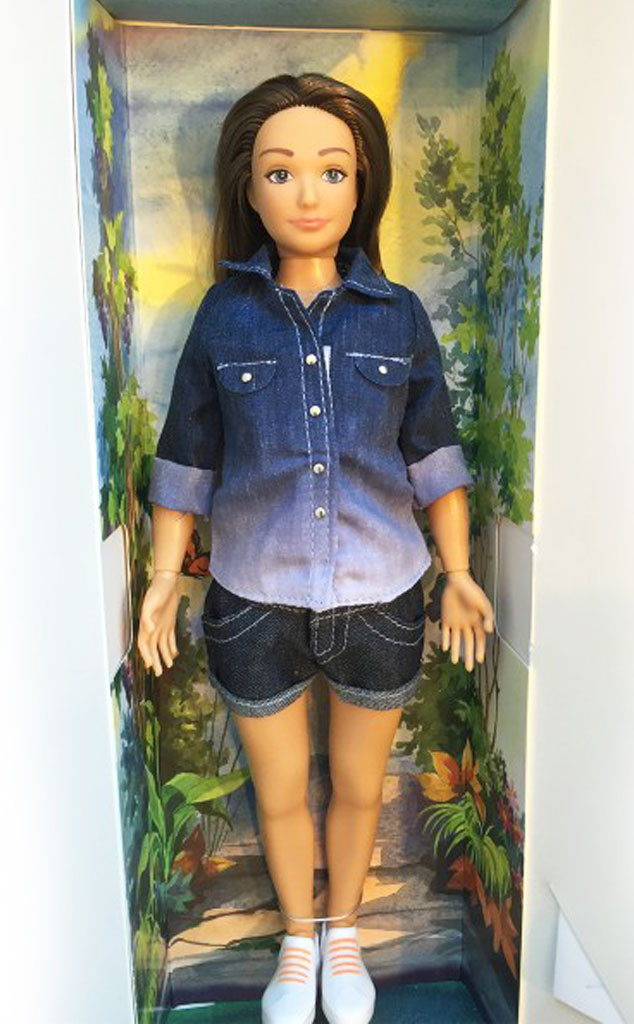 https://lammily.com/
Do you think giving your kid a Barbie doll will give them unrealistic expectations of beauty? You're in luck, because you can now buy a Barbie-type doll that has all the flaws you and everyone else has...warts and all. Well, actually, it's zits and all.
Artist Nickolay Lamm created the so-called "Normal Barbie" after his 3D rendering of a realistic Barbie doll, which were based on the measurements of an average 19-year-old American woman, went viral last year. The feedback was so overwhelming, he started a crowdfunding campaign to make real dolls that people could purchase.
"I feel like a lot of toys are all about fantasy, like we as adults, we love that as well," Nickolay tells E! News exclusively. "Reality is cool; after all, it's all we have. Why not we appreciate it more? Even though it's not perfect, it's still beautiful."