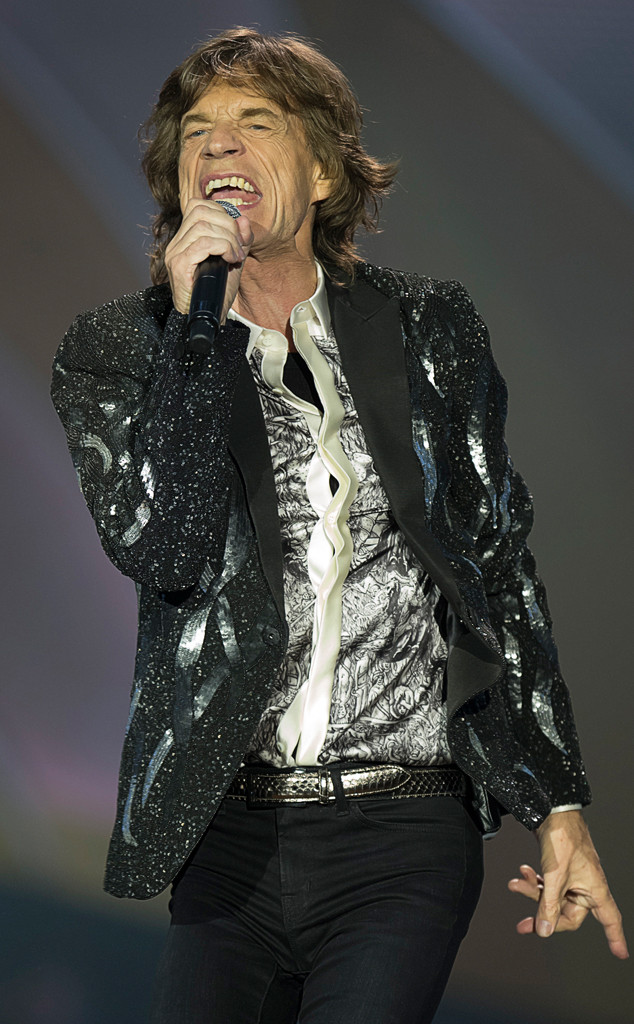 Nigel Waldron/Redferns via Getty Images
Mick Jagger and The Rolling Stones resumed their 14 on Fire concert series, part of the group's 50th-anniversary travels around the globe, with a show Monday night in Oslo, Norway. The rock band's tour had been on hiatus since the March 17 suicide of Jagger's girlfriend, fashion designer L'Wren Scott.
The group spent a week rehearsing at Oslo's film studio complex Filmparken, performing a dress rehearsal Saturday night at Telenor Arena; the E Street Band's Steve Van Zandt attended that show.
"We first played Oslo in June 1965," Jagger said during Monday's sold-out show at the 23,000-capacity Telenor Arena. "We played nine songs. We've played more than that already."
The Rolling Stones reportedly made no mention of Scott's death, but reviews said there was added poignancy to several of the night's numbers, particularly during "Miss You" and "Worried About You."
The band's Oslo set list also included "All Down the Line," "Emotional Rescue," "Jumpin' Jack Flash," "Let's Spend the Night Together," and "You Can't Always Get What You Want," among other hits. The Rolling Stones ended their set with fireworks.