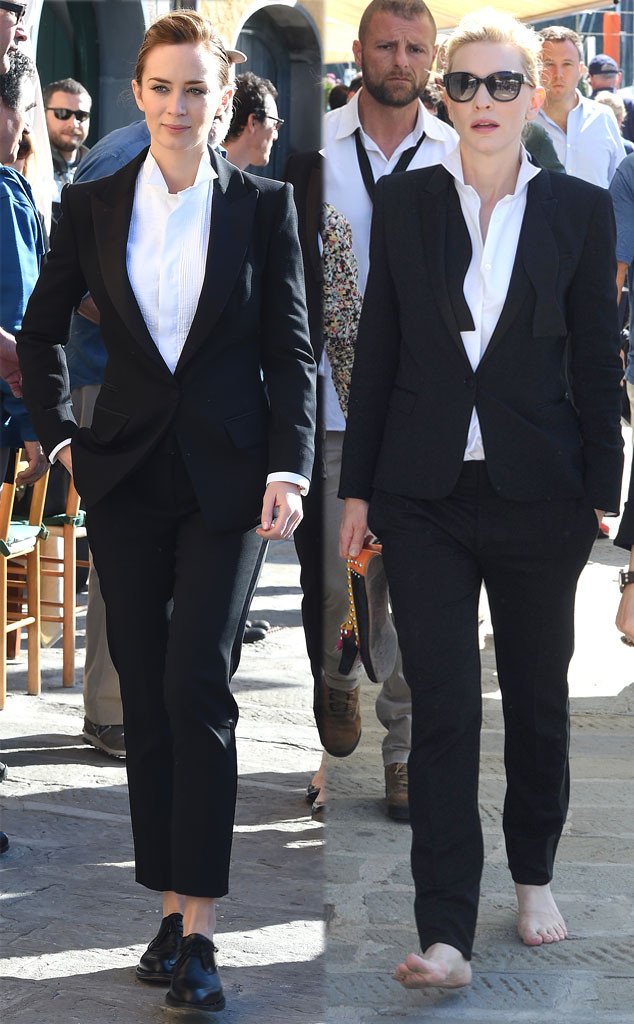 Photopix/GC Images
Two women have never looked hotter dressed like men.
Rumor has it that Emily Blunt and Cate Blanchett are suited up for a watch commercial set in Cannes, which makes the people behind this ad the most creative geniuses in the business. We want to buy whatever watch they're selling and we haven't even seen the spot!
We'd also like to buy both of these tuxedos and pay the glam squad behind these looks to do our hair and makeup every single day. That shouldn't cost too much money, right?