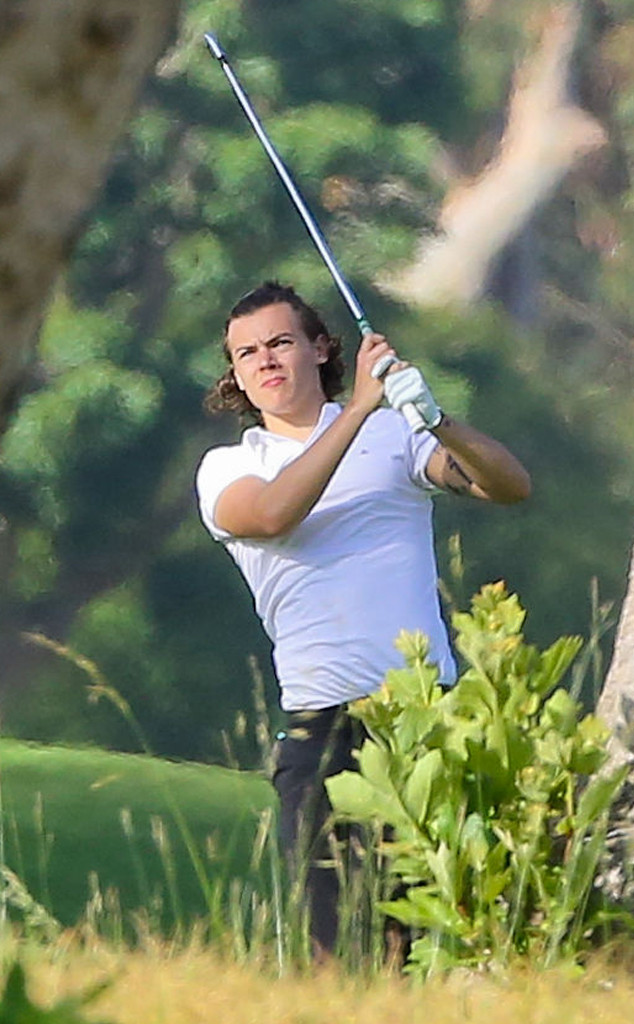 X17online.com
A bad hair moment is par for the course when you're a boy-bander, but somehow we thought Harry Styles would be the exception.
However, the One Direction cutie proved us wrong Saturday, when he was spotted golfing in L.A. with his luscious locks tied halfway back into a man bun. Woof.
Harry's hair faux pas wasn't the only strike against him on the golf course, though! At one point, the 20-year-old Brit appeared to get his ball stuck in a bunker (which is known as a sand trap to those of us not up on our proper golf terminology). However, despite this little setback in the game, Harry appeared to be enjoying himself!