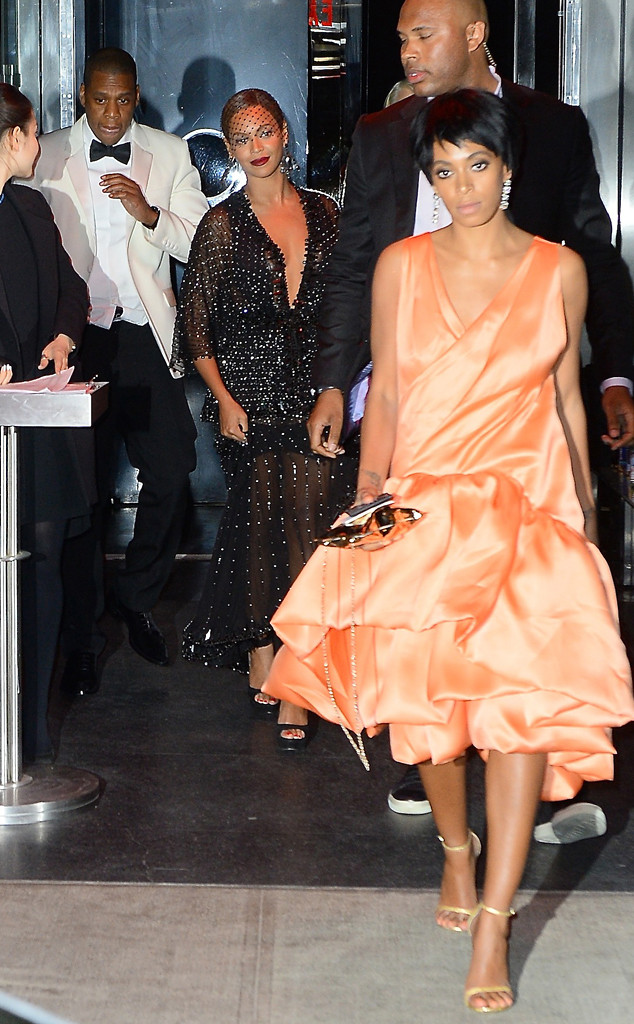 Splash News
And the story behind the alleged brawl between Jay-Z and Solange Knowles begins to unfold.
While many were shocked to see the woman who appears to be Beyoncé stand motionless as her younger sister seemingly threw high-heeled kicks and powerful punches at Jay Z in elevator footage obtained by TMZ, we now have further insight as to why the woman in black choose not to take action.
In the shocking clip, which was recorded May 5 at the Standard Hotel after the 2014 Met Gala, Beyoncé remains frozen amidst the chaos before stepping in between the two—only once—in an attempt to intervene.
"There is a kind of law among siblings that you protect them and Beyoncé's lack of reaction is amazing," body language expert Judi James told the MailOnline. "It suggests that Beyonce either agreed with her sister's point of view or she was completely obsessed with protecting her brand."