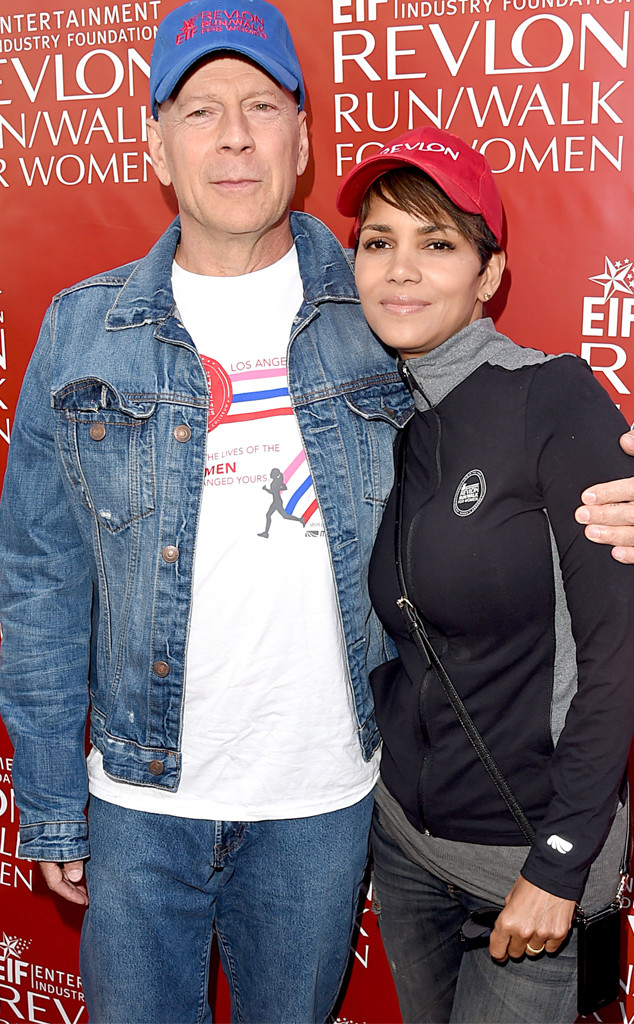 Jason Merritt/Getty Images for EIF Revlon Run Walk
Seven years after starring together in the 2007 movie Perfect Stranger, Halle Berry and Bruce Willis have reunited for a good cause.
Berry, 47, and Willis, 59, got up bright and early Saturday to attend the annual Entertainment Industry Foundation Revlon Run/Walk For Women at the Los Angeles Memorial Coliseum.
The Oscar-winning actress casually dressed in a sweatshirt, jeans and red Revlon baseball cap.
Berry, a Revlon brand ambassador, co-hosted the event with Christina Applegate, who is a breast cancer survivor.
The EIF Revlon Run/Walk raises money for cancer research and outreach programs.