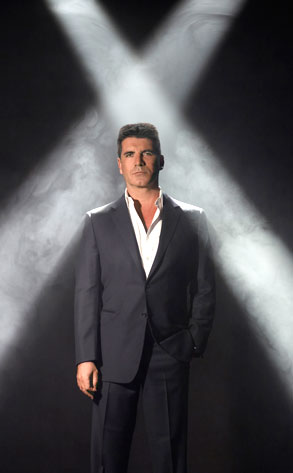 Ian Derry / FOX
Simon Cowell and Paula Abdul are sitting at a table judging people.
Sounds awfully familiar, doesn't it?
No, American Idol isn't getting a spinoff; Simon and Paula are reuniting for his new reality singing competition for Fox, The X Factor.
"I'm looking forward to sitting next to my partner in crime," Paula says. "He's a handful, but so am I."
The network released an eight-minute promo on Sunday which gives viewers a taste of what they expect from the show, including the same ole Simon, who at one point tells his own staff, "I am hating this" after witnessing one-too-many trainwreck auditions.
Check out the video and see what you think...