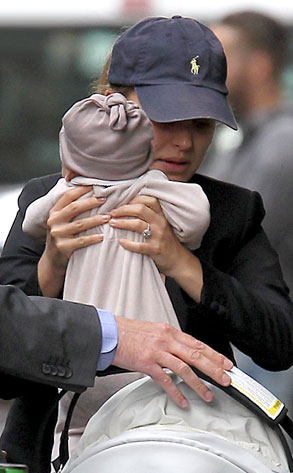 Fame Pictures
Bonjour!
Nearly three months after his arrival on this planet, Aleph finally made his first public appearance on Thursday.
The bundle of joy's mommy, Natalie Portman, was seen taking him out of his stroller in Paris as the two prepared for a little shopping excursion around the City of Light.
And it looks like we're also getting a pretty nice glimpse of the Oscar winner's engagement ring, too!
A baby and some bling. Not a bad way to end the work week.