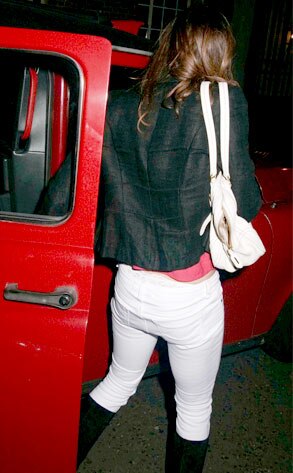 Smart Pictures, PacificCoastNews.com
Blondes don't always have more fun—just ask this headline-grabbing brunette!
She's happily engaged now, but back in 2007 she was just another stylish singleton snapped coming out of London's Boujis nightclub and rushing into a waiting cab.
(And while we don't want to ruin your rear view guessing game, the tiny tush does rule out Jennifer Lopez or the Kardashian clan!)
Can you guess whose clubbing was caught on camera?