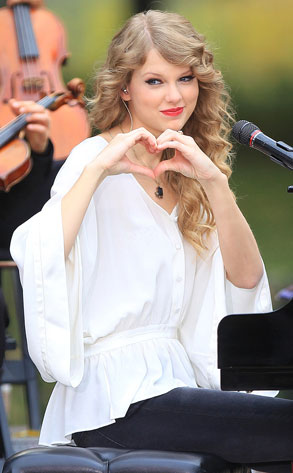 Jackson Lee/NPG.com
Justin Bieber isn't going to be cornering the tween fragrance market just yet.
Taylor Swift has signed a deal with Elizabeth Arden to put out her own signature scent next fall.
"I have always loved how fragrance can shape a memory...the way certain scents remind you of events and people that are imprinted in your thoughts," the country-pop darling said in a statement to WWD.com. "Lately I've been having fun experimenting with combining some of my favorite scents, so I'm really excited about working with Elizabeth Arden to develop my own unique fragrance."
Elizabeth Arden, which over the years has bottled Britney Spears, Mariah Carey and Hilary Duff, says that Swift will be involved in developing, packaging and marketing the scent.
And knowing Swift, we bet she already has pages full of ideas.