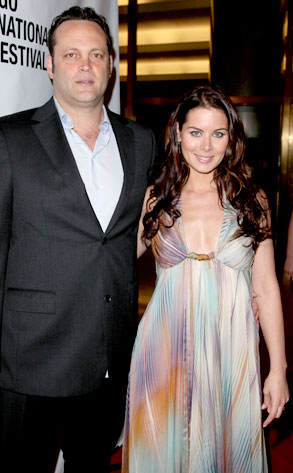 Tasos Katopodis/Getty Images for NBC
Vince Vaughn is really all growns up now.
The 40-year-old actor is expecting his first child with wife Kyla Weber, a source close to the couple confirms to E! News.
The parents-to-be tied the knot in a small ceremony in January without any interruptions from the types of troublemakers Vaughn has played throughout his mantastic movie career.
"It's the first time that I really want to have kids," the Couples Retreat star, who was engaged at the time, told People in September. "I've been very fortunate in my career, and my life has been about that for so long that you get bored of it. You're ready for your life to be about other people and other things."
Turns out he was totally on the money.