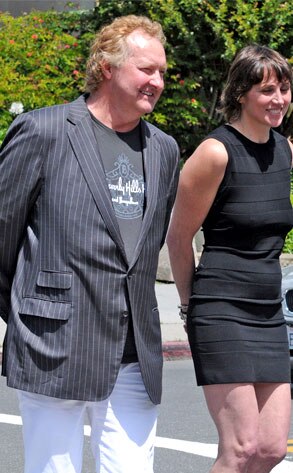 AP Photo/Santa Barbara News-Press, Steve Malone
UPDATE: The odd couple posted bail and were released this afternoon after spending about three hours in custody.
________
You would think Randy Quaid and his missus would have learned their lesson by now. And there you'd be really wrong.
After taking their sweet time, Randy and Evi Quaid finally turned up for an overdue court hearing Monday only to get tossed behind bars by one pissed-off judge.
Per Santa Barbara Senior Deputy District Attorney Arnie Tolks, Judge Frank Ochoa gave the constantly-on-the-lam couple a good tongue-lashing for having to issue a warrant for their arrest last week when they failed to appear for a scheduled court date.
And just what did hizzoner have to say?