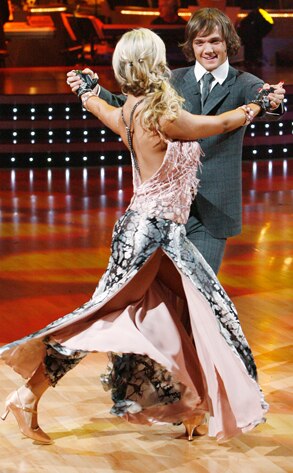 ABC/ADAM LARKEY
The dance floor may be tearing celebs apart this season, but so far only the voters at home have been dealing the final blows.
And the ax fell yet again tonight on Dancing With the Stars.
Following jolly performances by Joss Stone, Selena Gomez and the USC Marching Band, Tom Bergeron somberly issued some walking papers, narrowing the field to 13 in the process.
But first, with the powers-that-be figuring it would only waste time to pretend last night's best dancers were in trouble, three contestants were ushered to safety before even one bead of sweat had time to form.