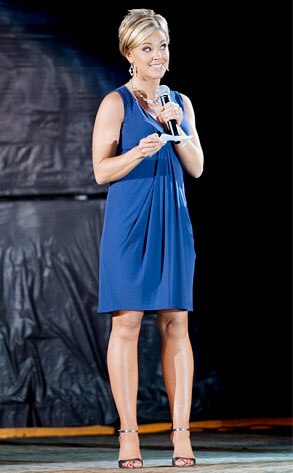 Douglas Healey/Getty Images
Today's Jon & Kate Plus 8 news may be all about Jon Gosselin, but Kate Gosselin had her diva day on Saturday.
The TLC star was slated to participate in the Stars Stripes and Skates charity ice skating event, benefiting the Heritage Foundation of 9/11, in the Danbury Arena in Danbury, Conn. While she managed to still attend the event, Gosselin's arrival was not without several major snafus.
"Before she got there, it was very divaesque," stage manager Kari Hoffman tells E! News exclusively.
Not only was there drama over Jill Zarin also being in attendance—Bravo was shooting Real Housewives of New York City in the venue—but Gosselin dissed the star skaters, a volunteer and Hairspray star Nikki Blonsky.