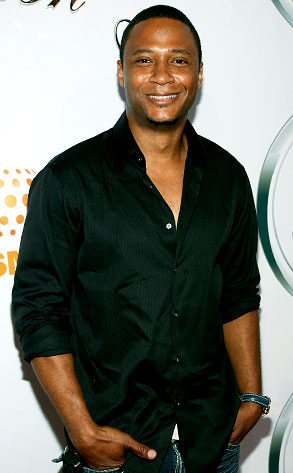 Angela Weiss/Getty Images
Warning: This article contains loads of Dexter spoilerly goodness—while we are dying for you to keep reading, we feel it is only appropriate to give you advanced notice.
That said, did you love it or did you love it?
We told you the fourth-season premiere of Dexter was amazing, and now we're treating you to exclusive scoop on what's coming up on the wickedly good series.
The supersexy (and even sweeter) David Ramsey, Deb's doting boyfriend Anton, chatted with us before the premiere, and now—after its record-breaking ratings (Showtime's highest ever)—we can finally fill you in on everything! What will Frank Lundy's (Keith Carradine) return mean for Anton and Deb? Will Anton find out Dexter's (Michael C. Hall) secret? Read on.
Anton is back, and we love it! How's everything going on Dexter?
Anton's a great character. I get to be cool and sing and play the guitar and have sex with Jennifer Carpenter (Debra). What the hell? What else can I ask for?