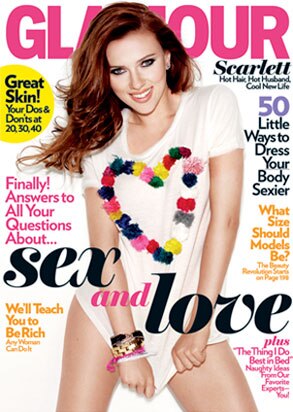 Matthias Vriens-McGrath for GLAMOUR
With her tight tee playfully pulled down over her nether regions, you would think a bottomless Scarlett Johansson was posing for GQ instead of the November issue of Glamour.
But whatever. Rather than trying to figure out what gender is actually being targeted here, let's just keep things simple and say the girl looks great.
As for what Scarlett dishes about once they get her talking...