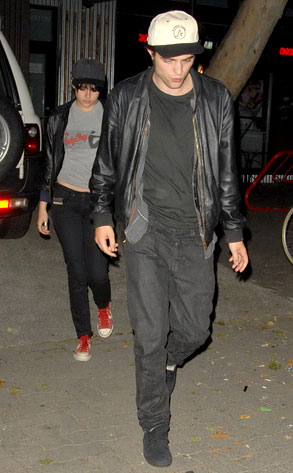 Dean/National Photo Group
As we told you last week, Team Awful was in the Vancouver area over the weekend. And since we (along with Oprah) ended up getting totally barred from any visits to the Eclipse set, we decided to make the most of our time in the city Robsten currently calls home.
While there were no Robert Pattinson or Kristen Stewart sightings, call it a wee bit of Twilight fate when we ended up at apparently one of Robsten's (and the cast's) frequent hangs for dinner.